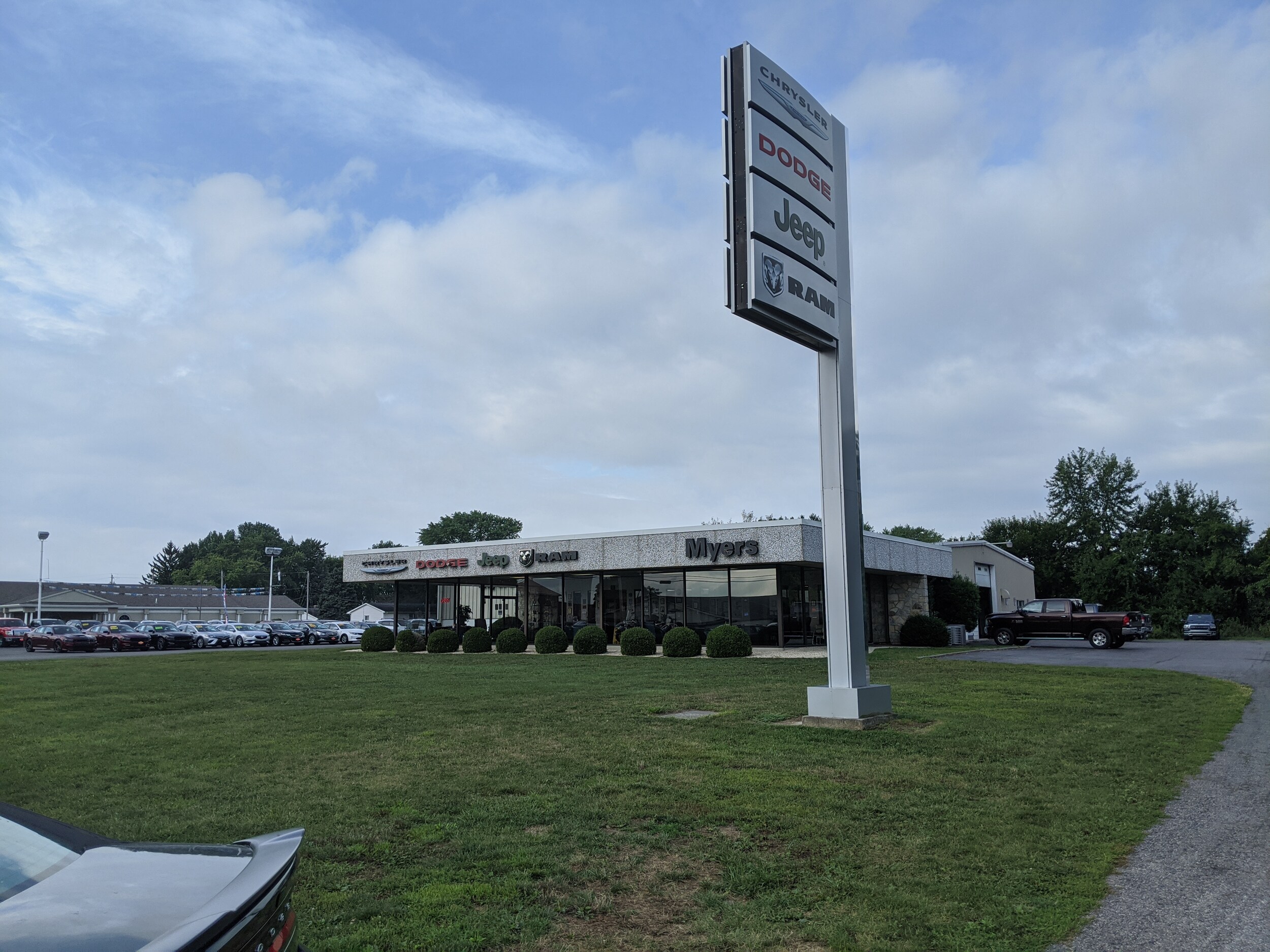 Myers Chrysler Dodge Jeep Ram in Bellevue, OH is a family owned and operated automotive dealership. We have been in business since March 20, 2014 in Bellevue, OH. Our sales team has over 100 years of combined experience and we have the knowledge to help you find that nicer newer vehicle that fits all your wants and needs. We have a Price Match Gaurantee, a Straigh Forward Price Gaurantee, and normally have over 100 vehicles in stock both new and pre-owned that you can chose from at any time. Our service department has over 75 years of combined experience. We have a full service and parts department that will be able to take care of all your automotive service and parts needs.
Myers Chrysler is deeply rooted in the Bellevue, OH community. We are involved in the following programs, groups, organizations, and events to help bring outreach and support to our local community and north central ohio:
Bellevue Rotary
Huron County Chamber of Commerce
Bellevue Area Chamber of Commerce
Huron County Fair Livestock Auction Group
Bellevue Hospital Foundation
B.R.A.S.S. (Bellevue Recovery And Support Services Marketing Committee)
Huron County Farm Bureau
BBB (Better Business Burea)
Mad River & NKP Railroad Museum Car & Truck Show
Raminator Event (Ram Monster Truck Event)
These are just some of the surrounding groups and organizations that we are a part of in of to help support our local and surrounding communities. We believe that it is important to serve our local communities and give back to the people that support us. We want to continue to support our local community while holding a high standard of business too our local and surrounding communities so we can continue to provide great service, parts, and sales to our customers. We are very proud to be a part of this community and will continue to support our customers with the best service around the area.
Myers Chrysler Dodge Jeep Ram is very transparent, upfront, and honest to all our customers. You can trust us to provide you with the best information in regards to all sales, service, and parts questions. Our experienced staff help us to provide the customer with the best experience possible. We are a family at Myers Chrysler Dodge Jeep Ram and we hope that you will do business with us and join our growing family and provide our customers with the best services and experience possible.