When it comes to new cars for sale in Bellevue, Ohio, you don't have to look further than Myers Chrysler Dodge Jeep Ram. We make your vehicle purchasing experience as quick and simple as possible.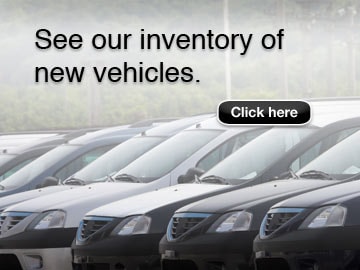 Why Get a New Car?
Aside from the assurance that you're getting a model in its peak condition, a new car is ideal if you're looking for better fuel efficiency, advanced safety features, and the latest driver assistance technologies. It's also easier to find the specific model, trim level, and color that you want if you purchase a new car.
What Cars Do We Offer?
Our dealership knows that different clients have different preferences and requirements. We pay attention to what the market in Bellevue, OH is looking for, and we adjust to those trends. Our sales staff is confident that with our extensive inventory, we can provide the new vehicle that you are looking for. We offer options from many brands, including Chrysler, Dodge, Jeep, and Ram.
Who Do We Cater To?
Our sales staff wants all customers to have a great car buying experience with us. We make it easy for people who want to purchase a new vehicle by providing upfront pricing, and offering certified financing. These are available to customers from various locations:

• Flat Rock
• Vickery
• Clyde
• Monroeville
• Republic
• Castalia
• Sandusky


Come to us for new cars in Bellevue, OH and nearby locations. We can give you great deals that you won't easily find elsewhere. Call us today for more information.